The Lincoln Pediatric Dental Difference
Lincoln pediatric dentists near me
Parents not only have to manage their own hectic schedules, but they also have to manage the busy lives of their children. At Lincoln Pediatric Dentistry, we get it. You don't have time to run around Lincoln unnecessarily. With locations in both North and Southeast Lincoln, Lincoln Pediatric Dentistry is the pediatric dentist near you. This means you have easy access to our amazing team of pediatric dentists. With two convenient locations for the Lincoln Pediatric Dentistry offices, your drive time is minimal so you can maximize your schedule. In the case of a dental emergency, it's especially important to have a pediatric dentist who you trust located nearby.
Location is important when choosing a pediatric dentist. Another factor to consider, however, is quality of care. Many families travel to Lincoln Pediatric Dentistry from other towns across Nebraska to ensure their children receive the best oral care. The board-certified pediatric dentists at Lincoln Pediatric Dentistry help your child build a lifetime of good oral health, treating patients from infancy through adolescence.
Pediatric vs. regular dentist
You may think that your regular dentist will also work for your children. While that may be true in some cases, there are many benefits to visiting a dentist who specializes in pediatric care. Following the standard dental school training, pediatric dentists complete an extra two years of specific training geared towards treating kids. This additional experience equips pediatric dentists to offer your child the best care while his or her mouth is still developing. Pediatric dentists also have more practice managing kids and their unpredictable behavior.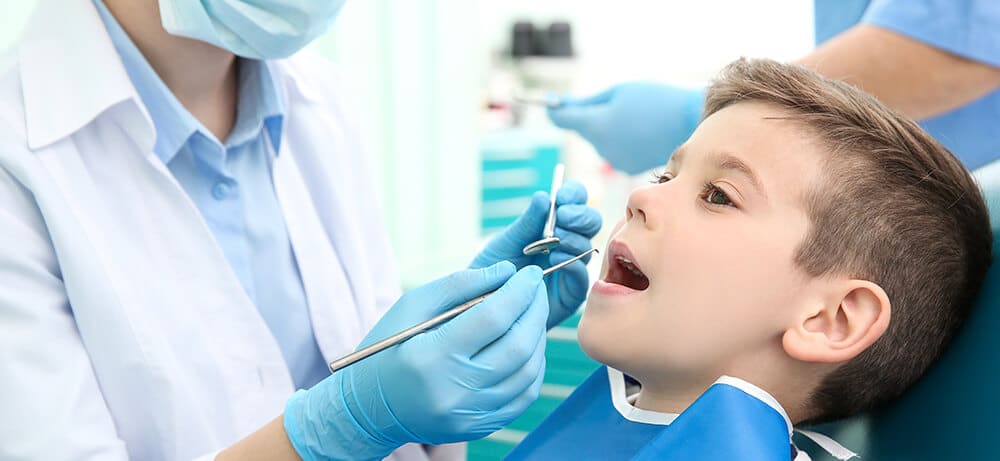 Lincoln Pediatric Dentistry
Lincoln Pediatric Dentistry is built around compassion. It's our goal to make every child feel comfortable and confident in his or her beautiful smile. You'll see our compassion in the way we interact with patients, their families and our awesome staff members. Many children are apprehensive about visiting the dentist, others are full of a million questions. However your child feels about a visit to the dentist, Lincoln Pediatric Dentistry will patiently work to give each patient a solid foundation for a lifetime of good oral health.
Education and pediatric dental
Education is a major part of good oral hygiene. Your child's pediatric dentist will gladly answer all of his or her questions during the exam. It's natural for kids to wonder about the strange tools and equipment in a dental office. Sometimes, dental work is uncomfortable, so it's understandable why kids are nervous. At Lincoln Pediatric Dentistry, we help put our patients at ease during their visits with thorough and knowledgable explanations.
A healthy mouth requires more than annual checkups at your pediatric dentist. As part of the education process, your child will learn how to properly care for his or her teeth and gums on an everyday basis. This includes everything from tips on good brushing habits to the best way to handle cold sores and teeth grinding.
Lincoln Pediatric Dentistry wants to help your child develop good oral hygiene. With compassion and education as two of our core values, you'll see why kids of all ages leave our offices smiling.